Thank you (agradecimiento por los alimentos) is my mural number 100, and i painted the last febrary at S.O.S. Children Village on Costa Rica, at last 90 kids live in this place on 15 houses.
I was painting there between december and febrary 7 murals, let me show you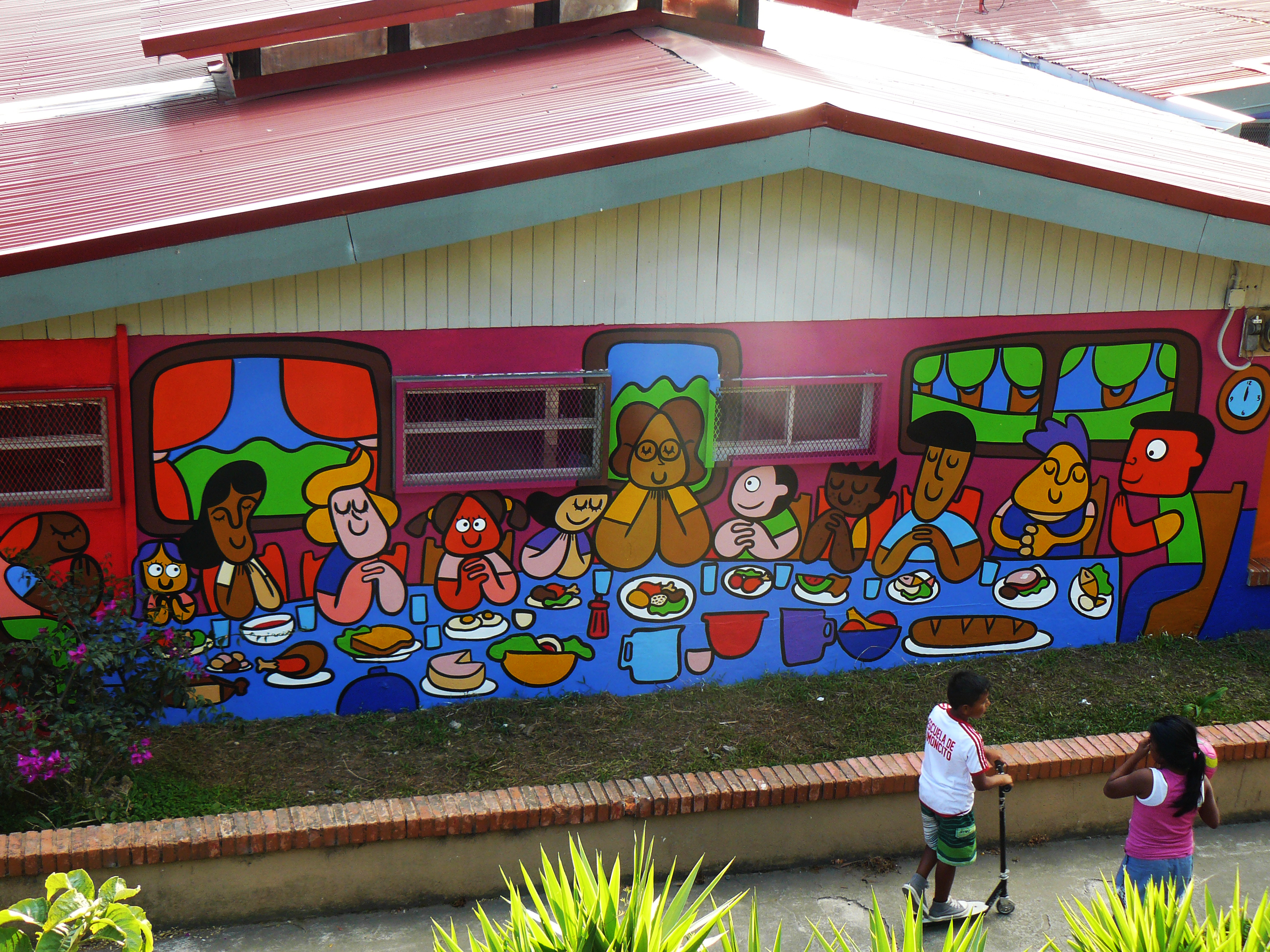 1-"Thank you", all kids eats togheter per house with their "Aunt" everyday, they share their food with me, i´m thankful
This mural is at adminstration office 1, and yes is kinda "Da Vinci´s last supper" interpretation.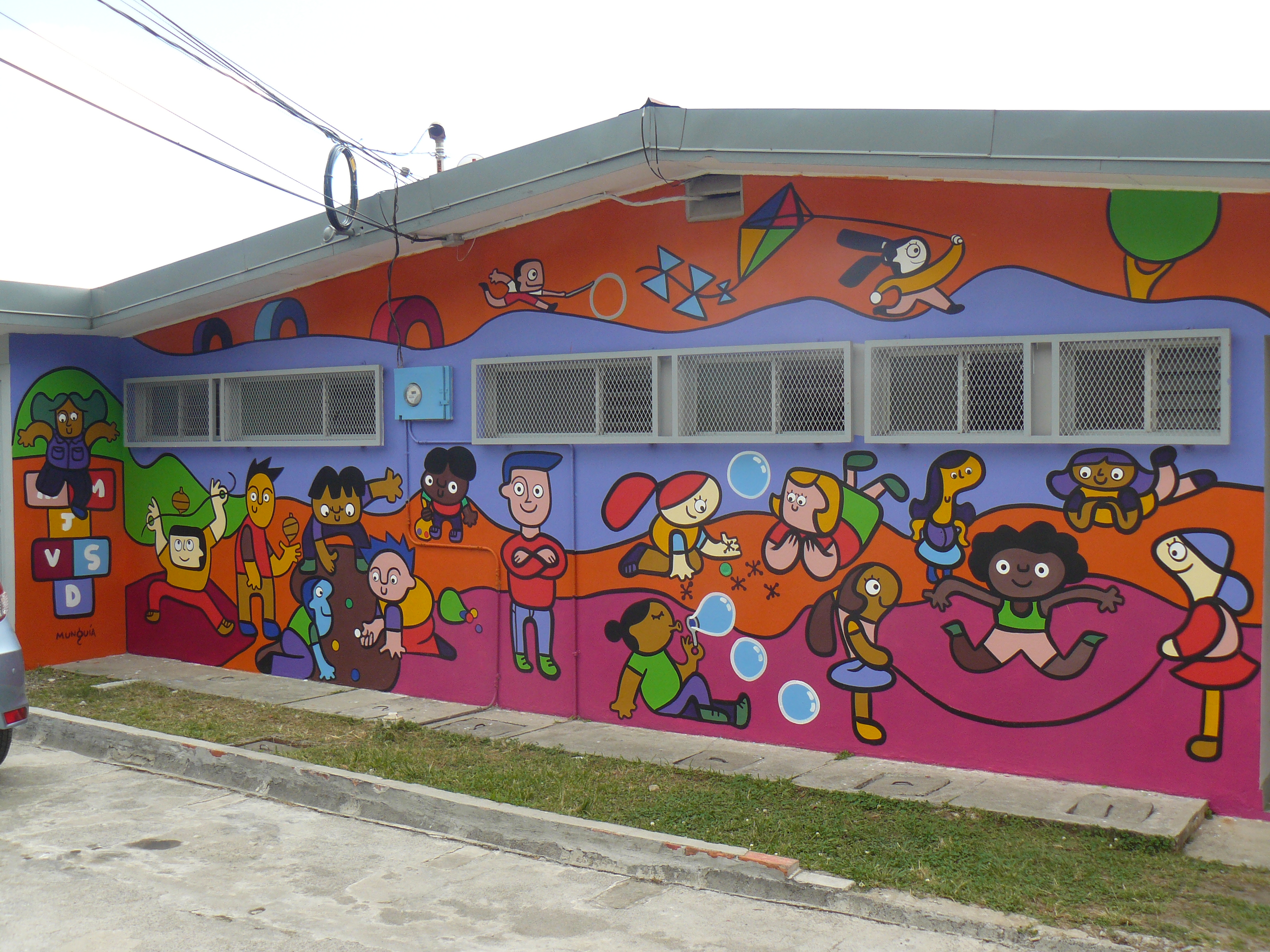 2-Traditional games
At administration office too, the children here can play, i saw them very happy playing Marbles, jumping ropes, blowing bubbles, ...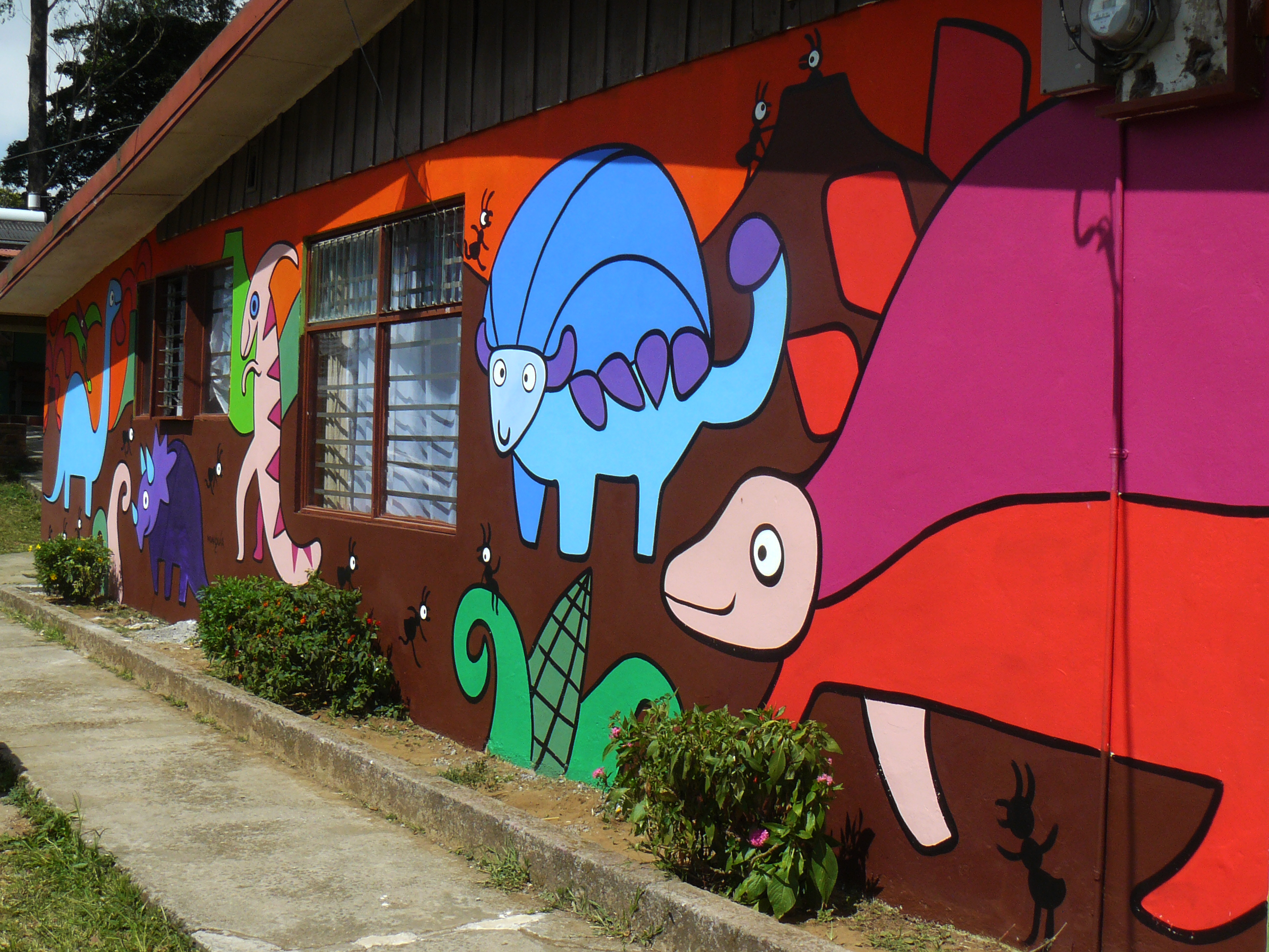 3-Dinosaurs
This mural is painted on one of the children houses, kids between 2 and 18 years old lives in this place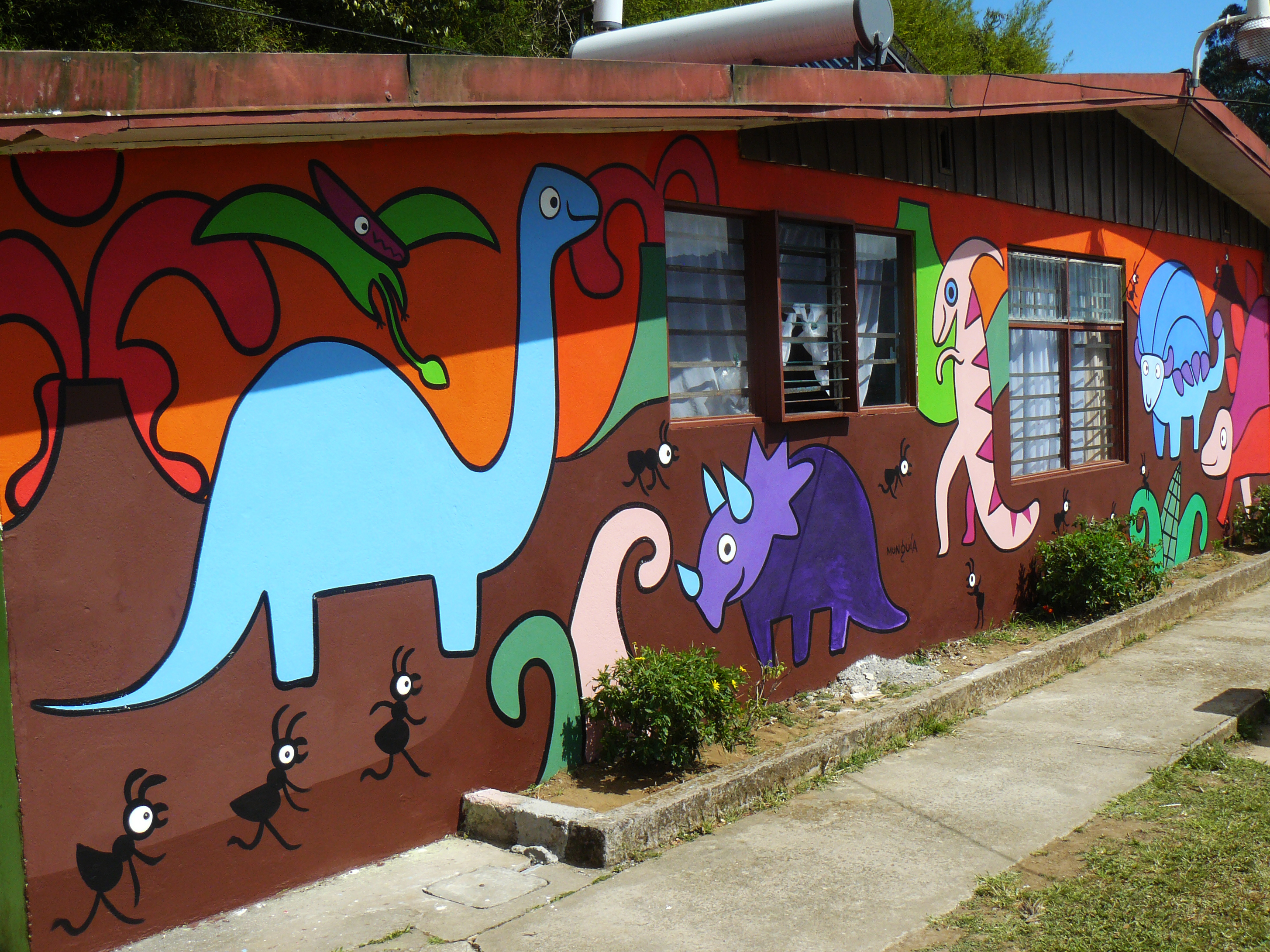 Small children live in this house, they love dinosaurs, you know this is Costa Rica where Jurasic Park is (LOL)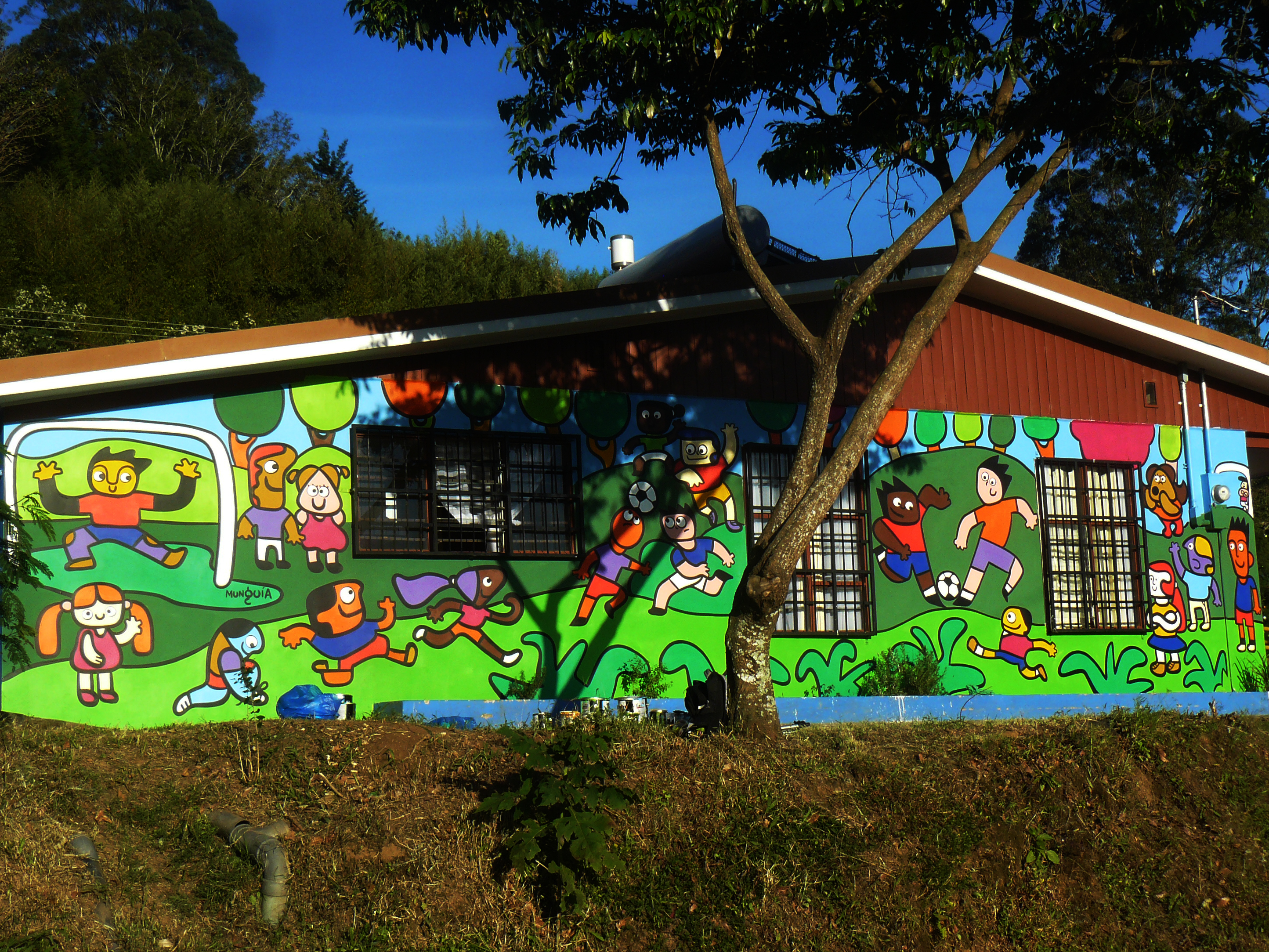 4-Soccer Play
Girls and boys love to play soccer at SOS Village, healthy and funny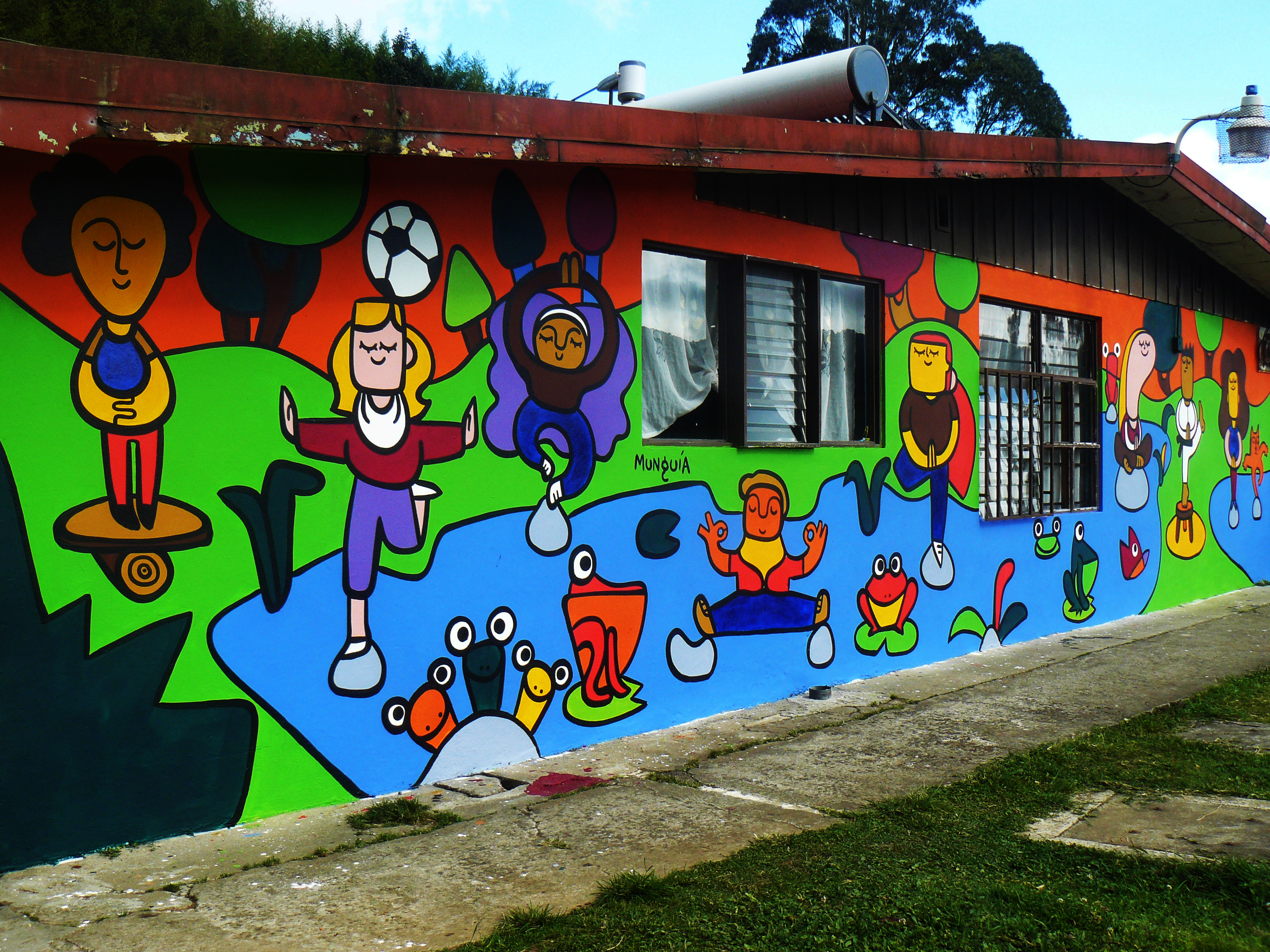 5-Concentration and balance
Many Volunteers come to the Village to teach yoga, martial arts, capoeira, ...Healthy mind in healthy body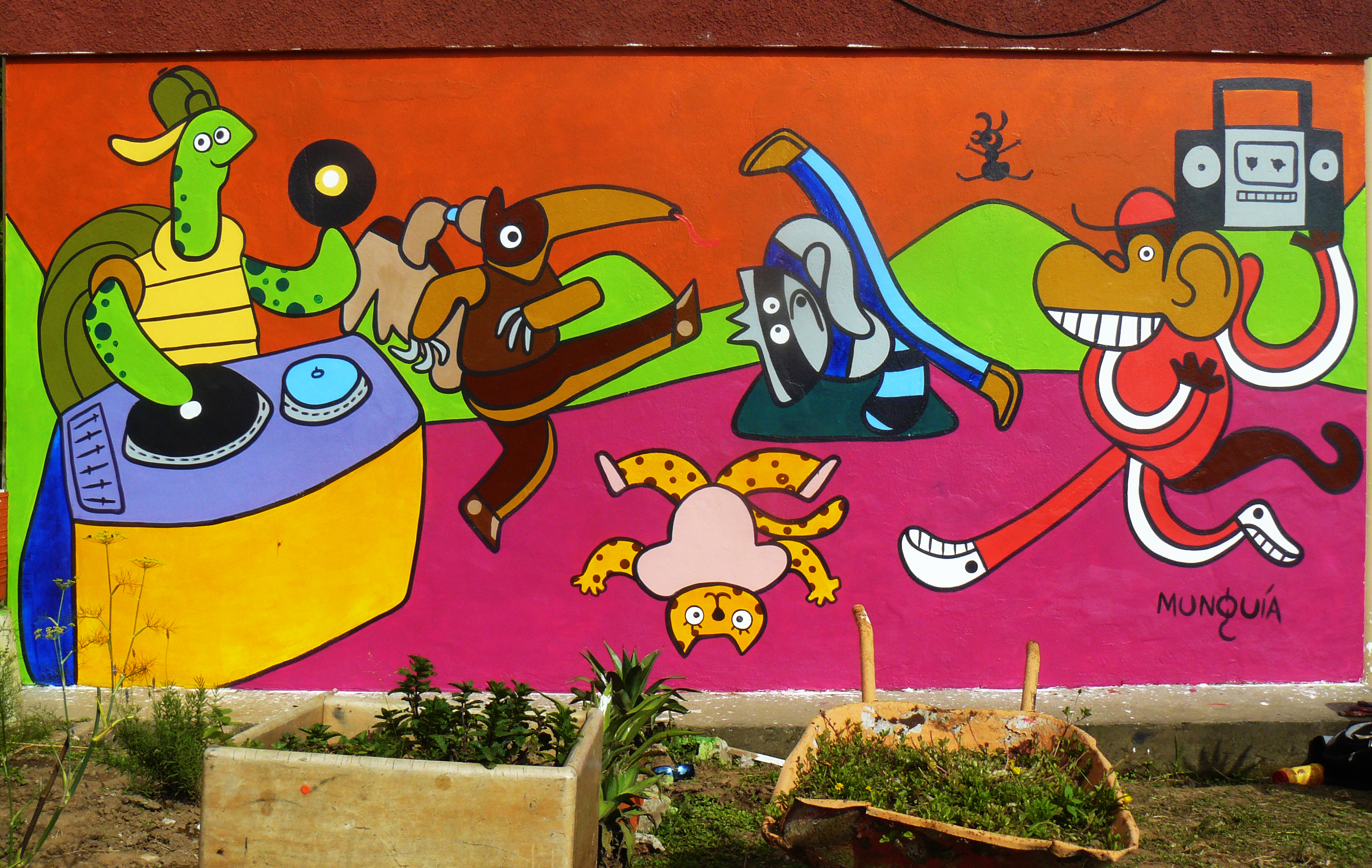 6-Hip Hop and Breakdance with costarrican representative animals
Kids here love the rap music and breakdancing, this is costarrican style.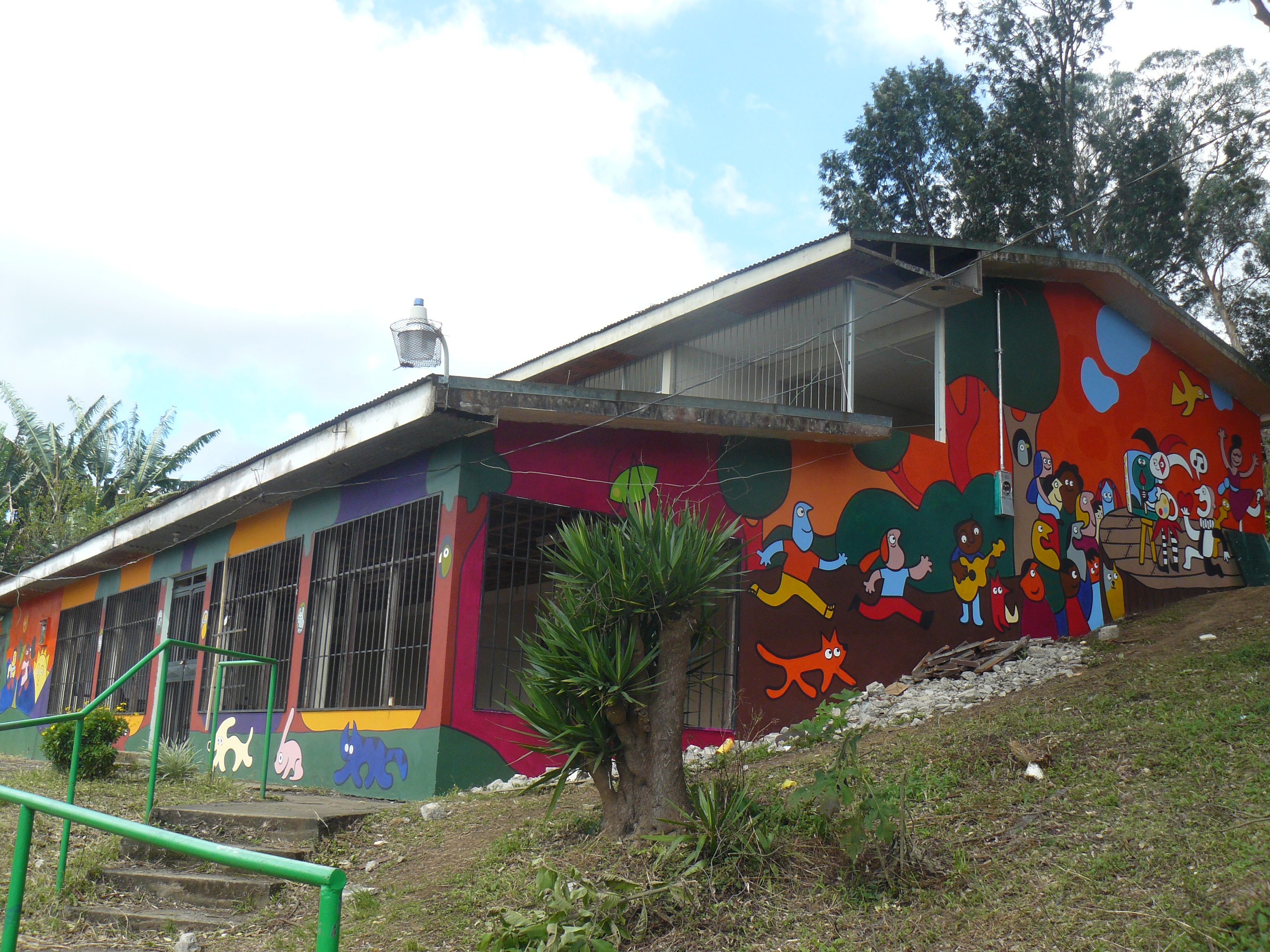 7-Hope House
This one is the biggest in here, and was the first i painted in SOS village, at Hope House the children come to activities, classes, parties and have fun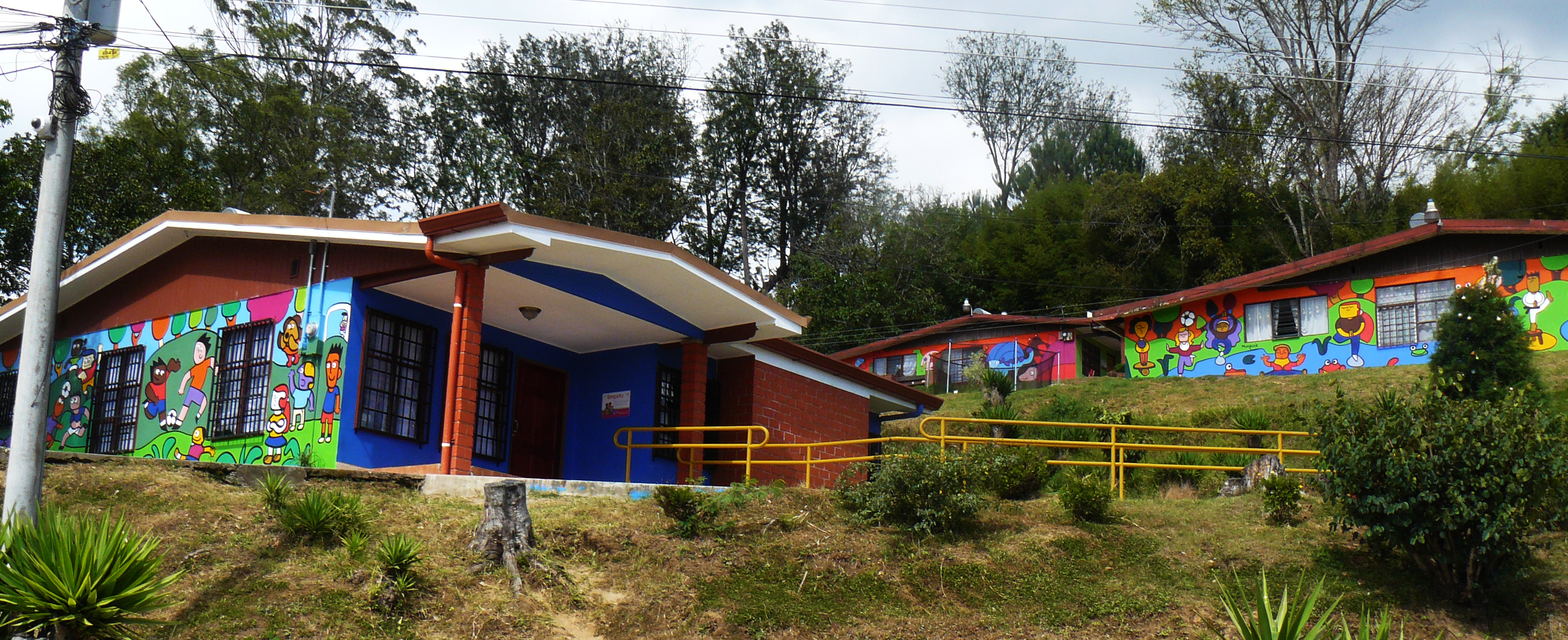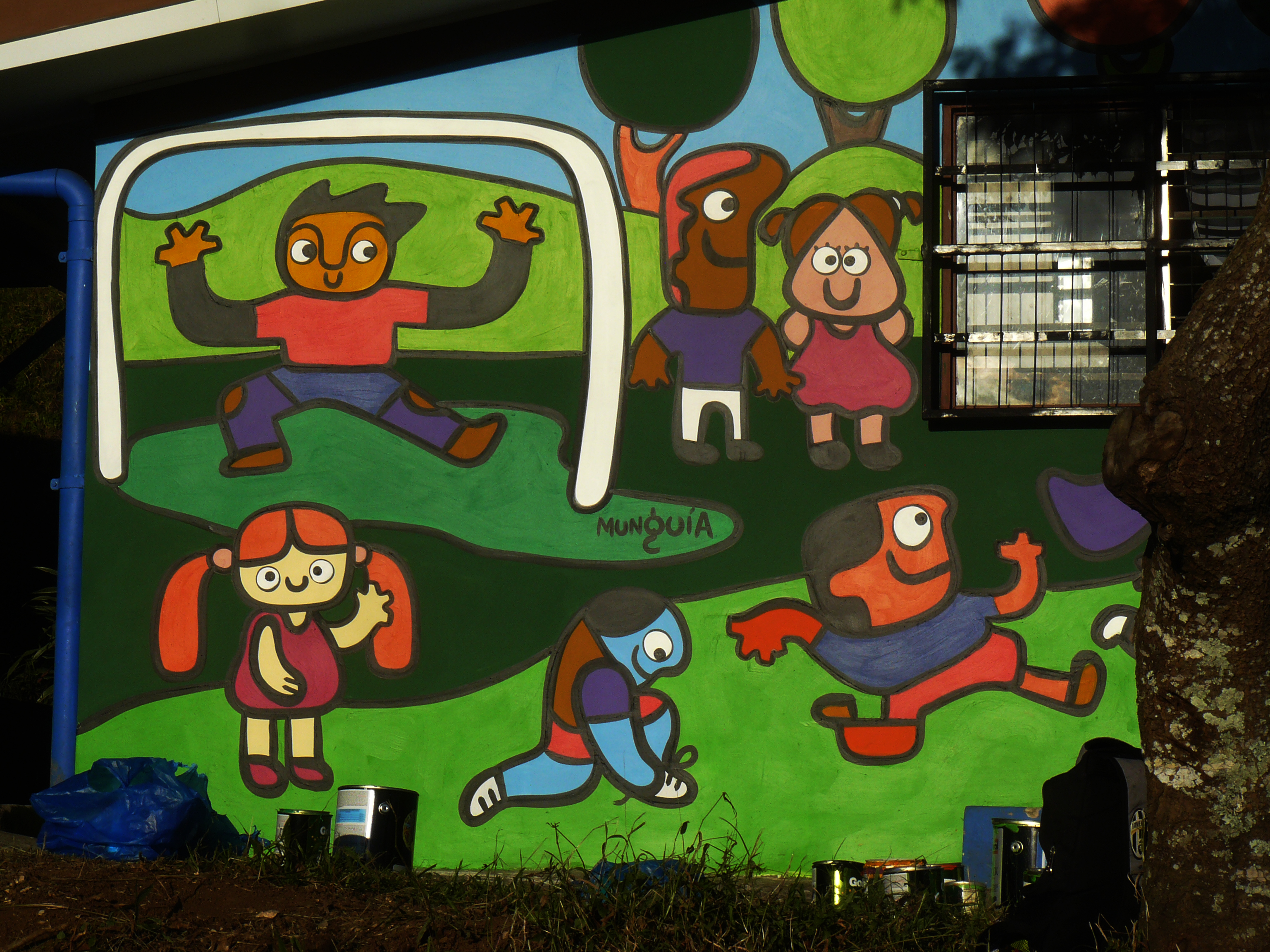 Soccer Mural Detail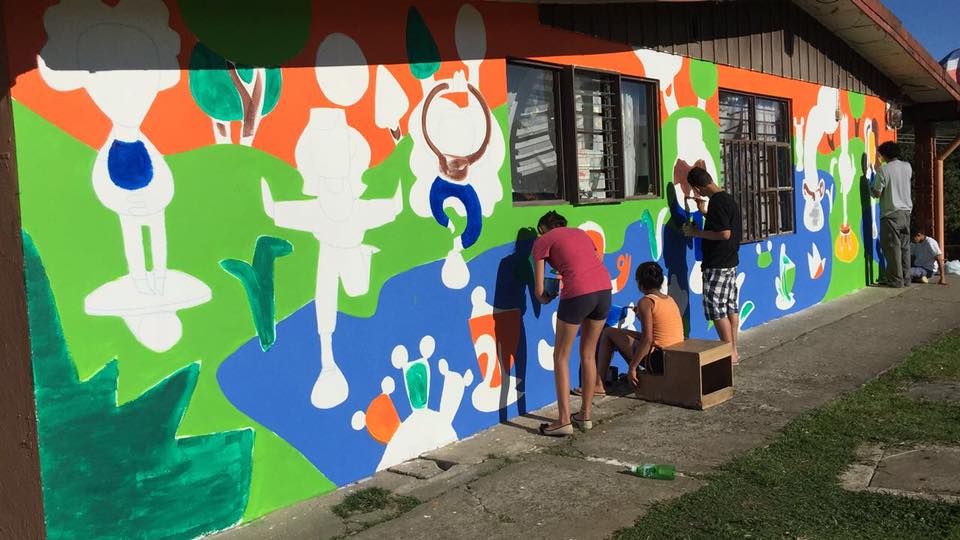 As usual some of the kids help me to paint, i teach some techniques with this artistic experience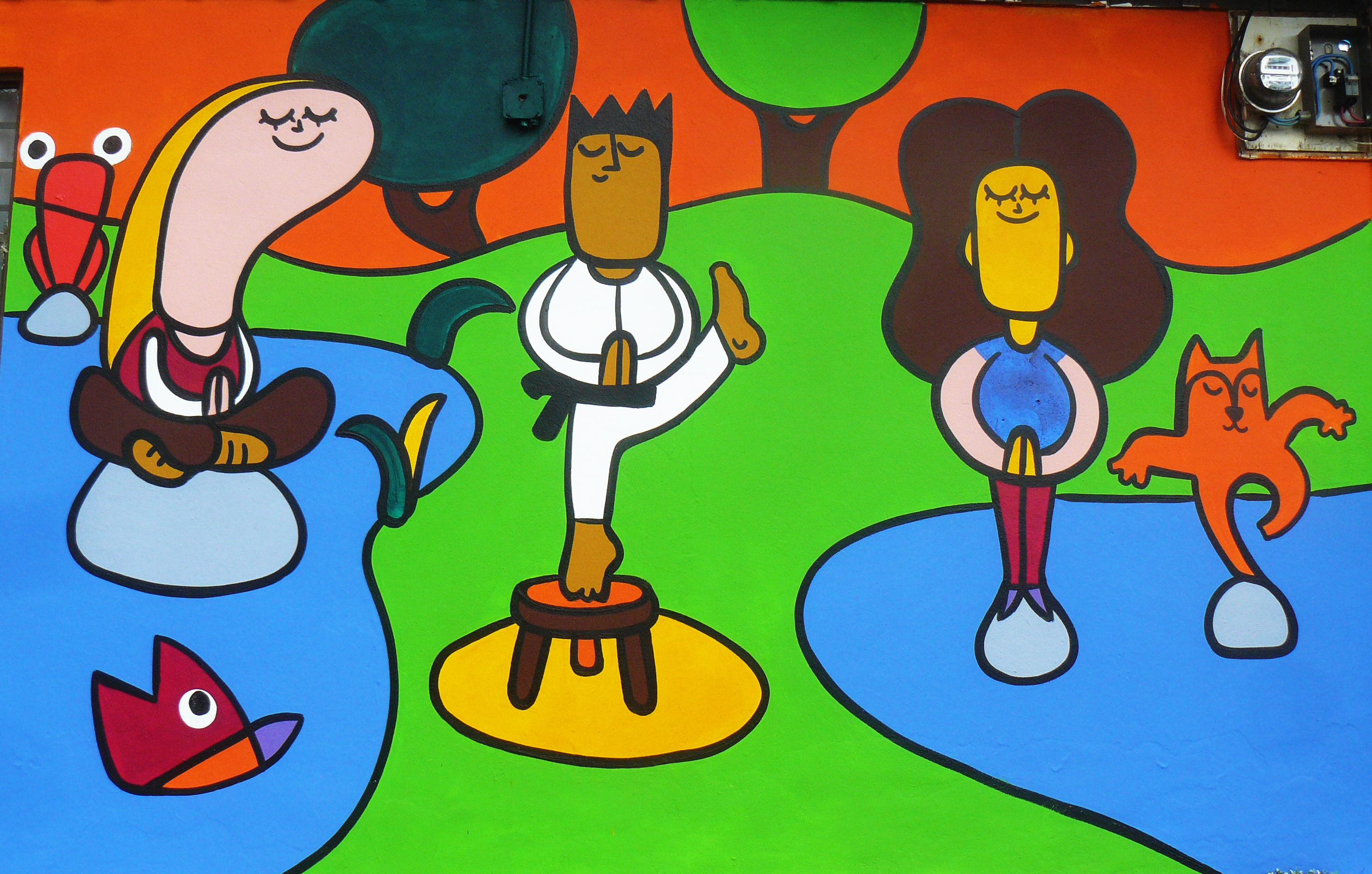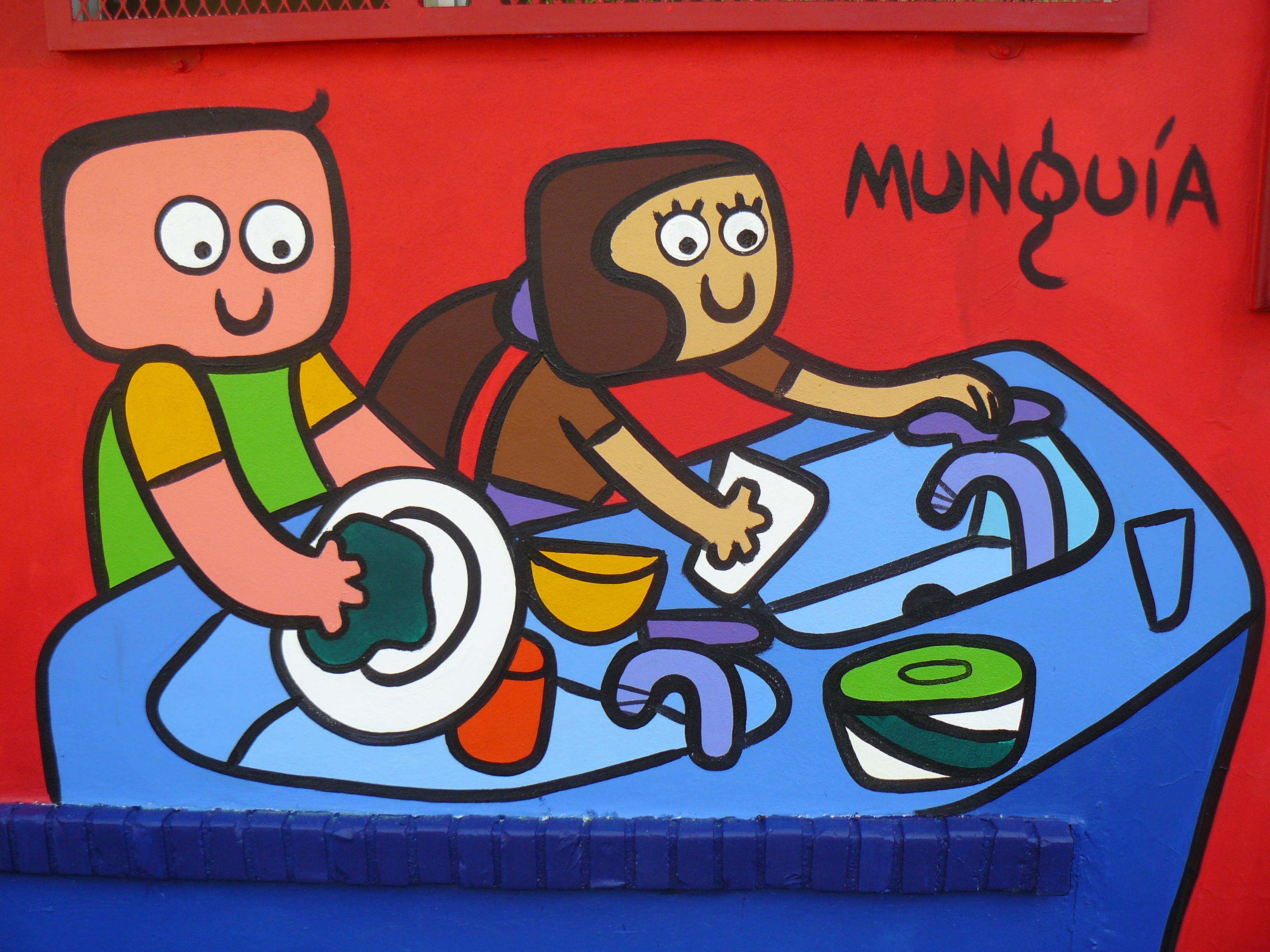 Left detail, "Thank you" (not in the first picture)
the chlldren here take care of many dutties, they wash their own dishes after eating, they help with the house cleaning, take the garbage out, keep the plants nice...
I´m pretty happy, this place is beautiful and full of love, i have 100 murals and 7 of them are here.
you can check a couple of vides on quick shoots fast camera with the process of painting of Soccer and Hip Hop Murals